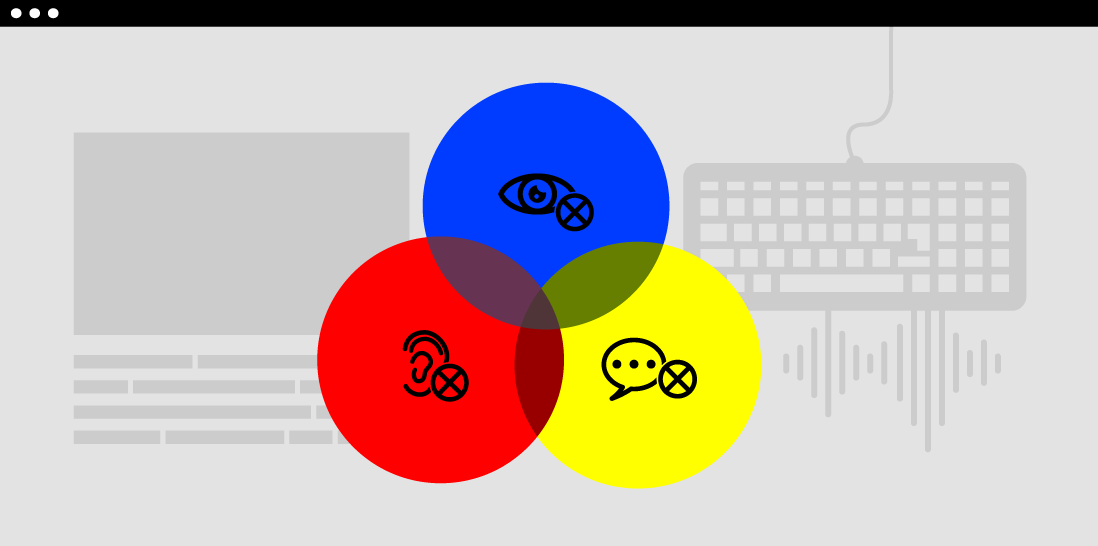 If you're affected by updates to Section 508, here's what you need to know.
Updates to Section 508, part of the Rehabilitation Act of 1973, passed in January 2017, go into effect on January 18, 2018. These updates require that certain websites and web applications must meet all WCAG 2.0 A and AA standards.
What is accessibility?
According to the World Wide Web Consortium, accessibility means that "people with disabilities can perceive, understand, navigate, and interact with the Web, and that they can contribute to the Web." One example of website accessibility is providing alternative text for images for the visually impaired. Other examples include:
Working with assistive technologies
Optimizing for a screen reader so it can render the content into speech
Providing alternatives for audio content
Allowing a user to navigate with a keyboard only
Enlarging text
Providing color contrast
Chunking content
Who is affected?
Federal government, state and local government, companies who do business with a federal agency, and federally funded programs are all websites accountable under the new WCAG 2.0 standards.
If your website doesn't fall into one of the above categories, it would be easy to think you're off the hook. But take a look at this recent court case involving supermarket chain Winn-Dixie. After Winn-Dixie was sued for a violation of the Americans with Disability Act, the company was ordered to make its website comply with WCAG 2.0 website accessibility guidelines.
Who does this ruling benefit? And how do you benefit?
About 20% of the population has a disability, according to the U.S. Census Bureau. This statistic encompasses a wide range of disabilities, including: visual, auditory, physical, speech, cognitive, age, and neurological. That means your business may be missing up to one fifth of your potential web audience.
This ruling doesn't just benefit users with disabilities. If you update your website to comply with the new accessibility standards, you benefit not only from protection against possible lawsuits, but also increased audience reach, improved SEO as a result of "best practices" overlap, and reduced maintenance costs.
My website was previously Section 508 compliant. Is it still?
Unfortunately, no. Contact your web provider to see what updates your website will need to make it compliant with the new standards.