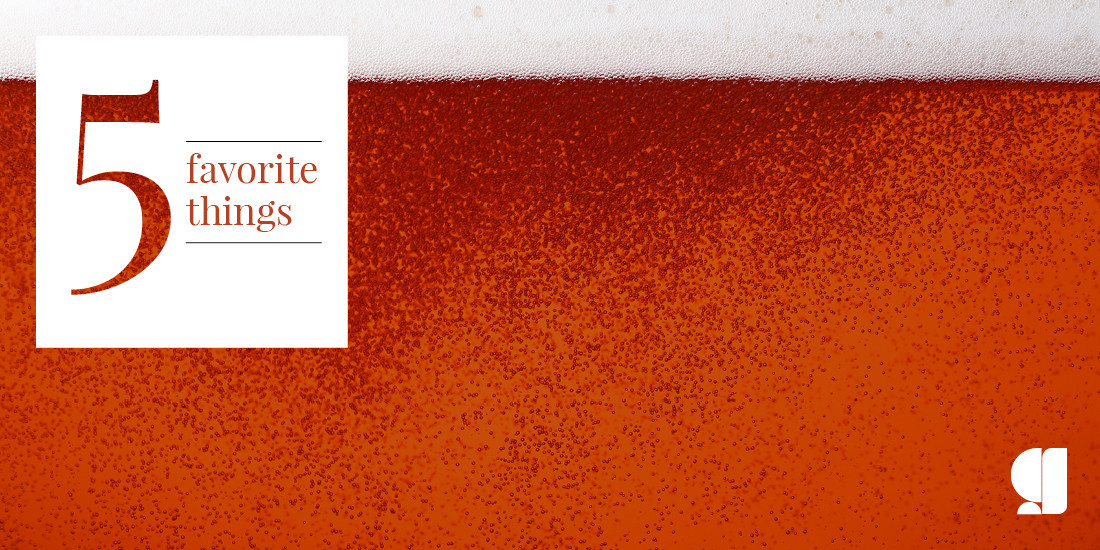 Senior Designer Sarah likes her beer like she likes her design—creative, playful, and slightly unexpected. When we want a recommendation for our palate or our palette, Sarah's our girl.
Her 5 favorite dessert beers:
Revolution Brewing | Chicago, IL
This summer, I have fallen in love with this fizzy, floral wheat beer. A hit of orange zest balances it perfectly between sour and sweet. Pairs well with Mediterranean food, Birkenstocks and a slight sunburn.
New Glarus Brewing Co. | New Glarus, WI
In my broad and bitter experience, 99.9% of the shelfies advertising themselves as "fruit beers" are filthy liars. Fortunately, Serendipity is here to uphold the fructose gospel. It's got cherry, apple and cranberry, and you will taste them all. I would spread this beer on my toast in the morning.
Stone Brewing | Escondido, CA
I live my life by a simple rule. Mexican Hot Chocolate All The Things. This dark, spicy beer comes out around Christmas time, like a little present for those of us who enjoy our Abuelita and our ABVs in equal measure.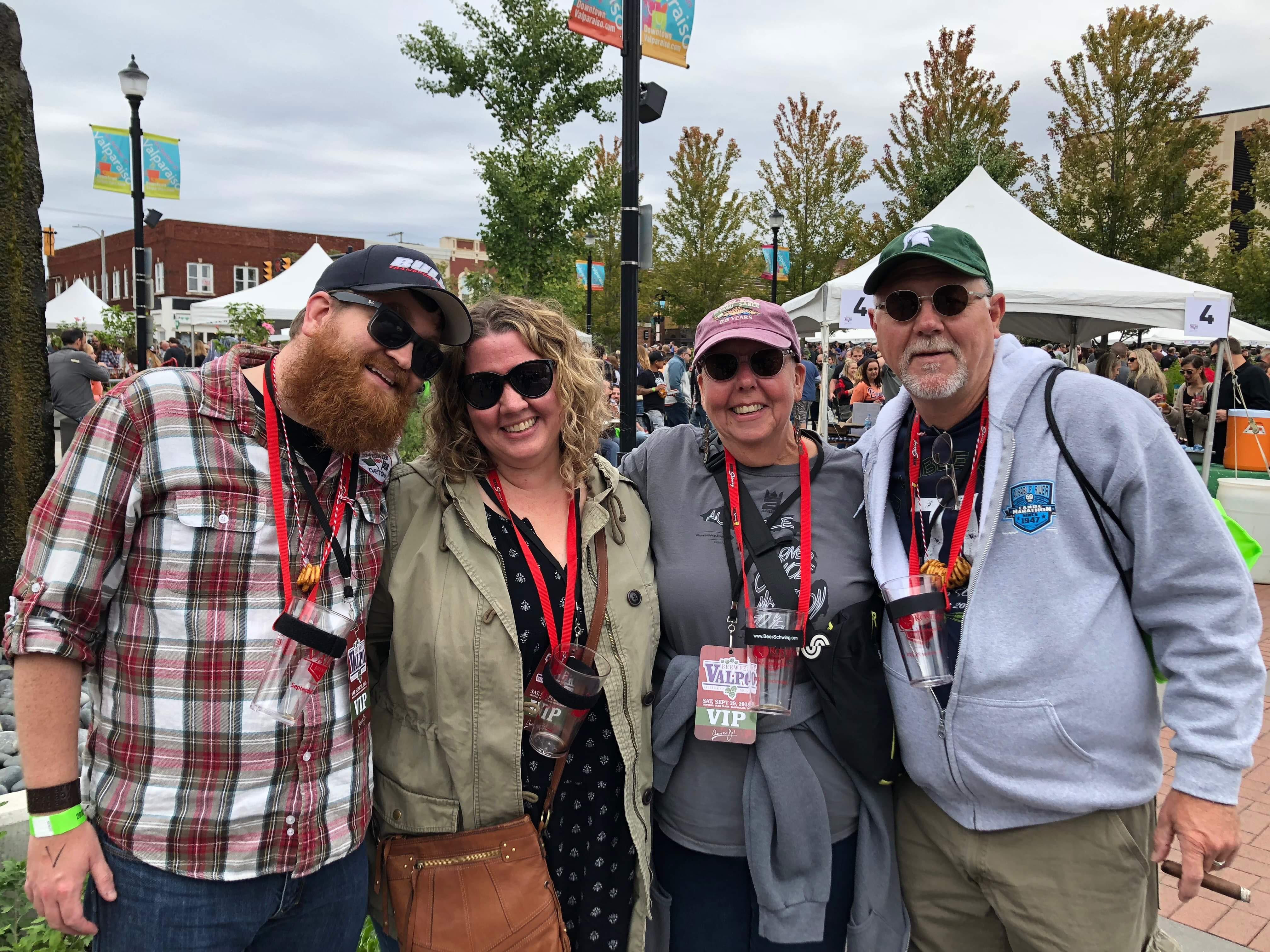 Burn'Em Brewing | Michigan City, IN
Burn'Em took their smooth, roasty Duke Silver Porter and dumped a bunch of literal Peeps candies in it. Presumably for science. I have peer-reviewed their findings on many occasions, and the resulting concoction is just the right amount of sweet.
Four Fathers Brewing | Valparaiso, IN
I guess we have something in the water around here, because Four Fathers saw Peeping Ron and was like, "Hold my doughnut." This cinnamon, caramel and vanilla bean pastry stout was only brewed once (as a collaboration with Rise'n Roll) but I will see it at Tha Crossroads.