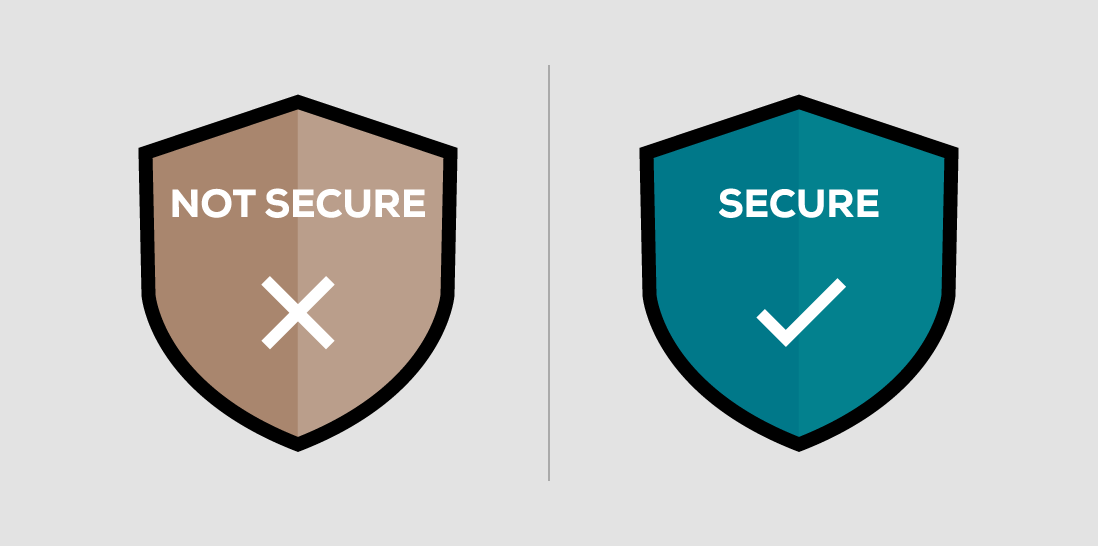 Changes in the newest version of the Chrome browser may deter users from filling out simple forms on your website. Chrome will generate a "not secure warning" when a user is typing information into a Web form—unless your website is running under a secure certificate (https://).
A "Web form", for this definition, is any kind of input box on your website where a user may type information, such as a contact form, a login form, or an email signup—even a search box. In the input field, a user may see the words: "not secure".
Why did Google make this change? Chrome's updates, effective October 2017, are intended to better protect interactions between users and websites. Without a secure certificate, information a user submits through an input box in a website can potentially be intercepted. However, with a secure certificate, interactions between a user and a website are encrypted and protected.
This is crucial for entry of certain information, such as a credit card number, patient information, student information, or any information for which confidentially is desired. Some people might argue it is inconsequential when a user is simply typing a search term into a search box. Overall, the "not secure" warnings may affect your users' trust in the perceived security of your website.
In addition, Chrome's incognito mode, which often gives Web users a sense of privacy, will still display a "not secure" warning on any website without a secure certificate. Think it's just Google that is affected? Google is most likely the front-runner in a new wave of Web security. Firefox maker Mozilla may soon follow suit with extended security warnings on any form, since they have displayed "in-context" warnings for payment and login pages since January, according to zdnet.com.