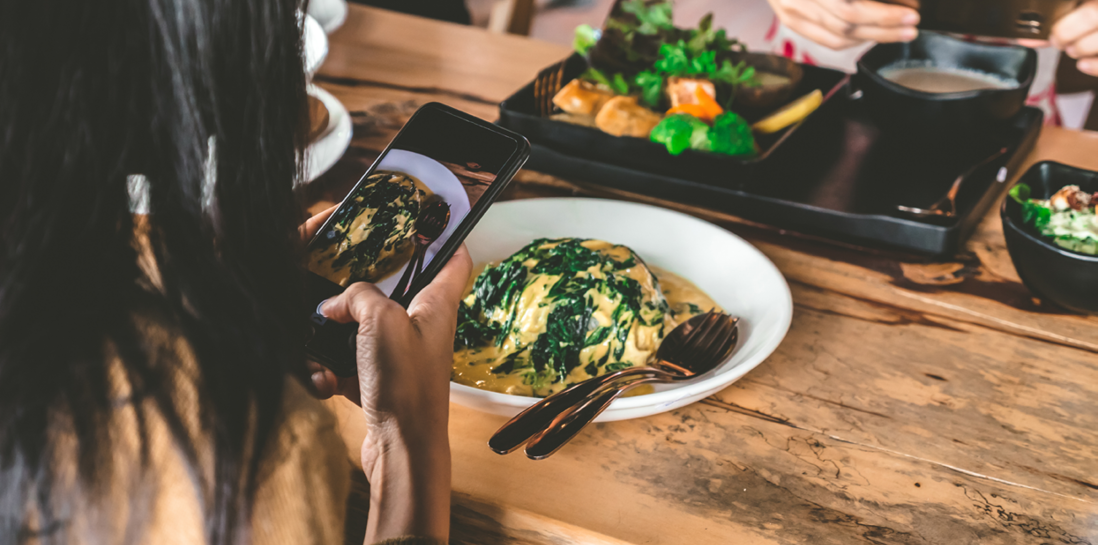 Smartphones have become a ubiquitous part of customers' lives, influencing everything from shopping and traveling to dining and working. A frustrated Manhattan restaurant reported how mobile use affects customers' dining experiences, according to The Interaction Foundation:
Out of 45 customers, 26 spend an average of 3 minutes taking photos of the food. Of these 45 customers, 14 take pictures of each other with the food in front of them or as they are eating it. This takes, on average, another 4 minutes as they must review and sometimes retake the photo. Out of 45 customers, 9 send their food back for reheating.
Smartphone use is higher than ever
77% of Americans own a smartphone, reports the Pew Research Center, and 26% of American adults go online "almost constantly." With statistics like those, it's hardly surprising that 63% of web traffic in the U.S. is from a mobile device, according to the 2017 SimilarWeb State of Mobile Web whitepaper.
Unfortunately, many businesses often ignore real-time user statistics, designing for desktop first before converting their design to mobile. When you design your content, are you thinking about how or when your customers will interact with it? Fitting your content into your customers' lives creates micro-moments, the brief windows of time in which you can make an impression.
Mobile Web access can be categorized in these three states, according to Josh Clark, the author of Tapworthy, reports The Interaction Foundation:
Microtasking: Jotting down a reminder, sending an email, and making a purchase are all ways mobile users microtask.
Local: People use mobile to find recommendations or directions based on what's nearby.
Bored: Mobile users fill time while waiting, commuting, or multitasking during other entertainment
What does this mean for your business?
For businesses, designing for mobile first is more crucial than ever before. 44% of mobile users reported navigating a Web page was difficult, reports Webintel.
However, there is a direct correlation between improved mobile experience and sales. 62% of companies who redesigned their websites for mobile increased their sales, according Webintel.
Creating content designed to be viewed on mobile—website, email, and social media—will help your business reach and impact customers during micro-moments.