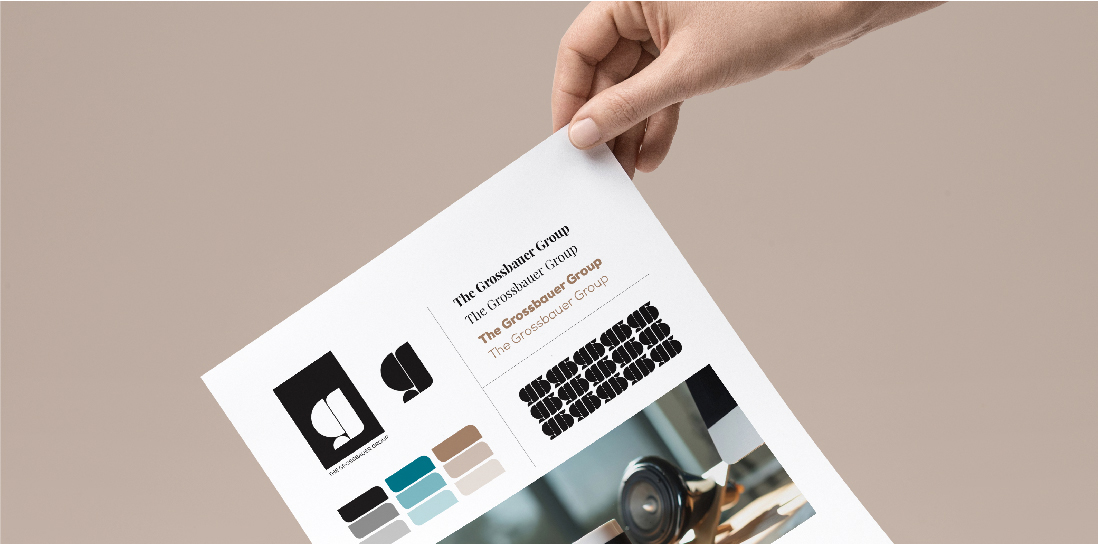 While your logo is undisputedly the core of your brand's identity, it isn't the only thing that informs your brand's visual personality. Explore developing a comprehensive visual language for your brand.
First, what is a visual language?
A visual language is comprised of all the elements that make up the look and feel of a brand. While it certainly includes a brand's logo, it doesn't stop there. A visual brand language moves beyond the logo to include color palettes, fonts, patterns, image style, and the overall visual tone that a brand expresses. Your logo can inform your color palette and be complemented by your visual brand language.
Why build a brand language?
A brand language is the difference between having a brand and simply having a logo. A unique and immediately identifiable visual language builds consistency in all of your communications, and creates a cohesive brand impression for your clients and customers. More than that, a well-developed brand helps create a brand experience.
Their cohesive visual languages are made all the more striking by the simplicity of their logos. When you look at any Anthropologie communication, it's immediately identifiable as theirs—whether or not the logo is visible.
Even products from Nike or Anthropologie follow the same visual language. Their products aren't all the same color and don't all feature the same pattern; rather, taken together, they create a cohesive brand impression.
It's a worthy goal for every business—whether your audience sees a social media photo or a billboard ad, or receives an email or a flyer in the mail, they should know it's from you.
How we build out a brand
For clients who are rebranding or branding a new company, here's the process we follow to build out a brand:
Ask questions
First, we delve deep into the brand objectives and who the audience is.
Build a mood board
Then, we create inspiration for the look, feel, and tone of the brand.
Start with a logo
We believe logos should be designed first in black and white, to reflect a logo's most basic form.
Develop a color palette
After creating a black and white logo, we develop an extended color palette of 3-5 colors.
Select fonts
After a logo is finalized, we choose complementary fonts for a variety of applications.
The final result is a cohesive visual language with extensive logo and presentation looks to create consistent, identifiable brand impressions.
Want to build out your brand language? Drop us a line at info@grossbauer.com.
Know the Rules of Rebranding? Take this quiz.