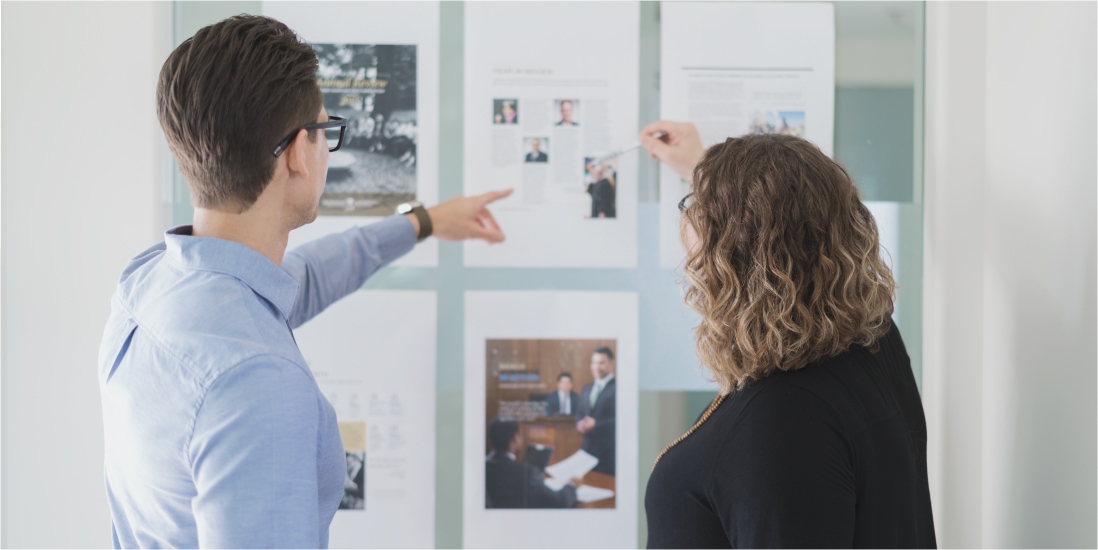 Marketing executives entrenched in a brand relaunch have a lot to think about—new logo, corporate identity, how and when and what to update, customer outreach, media relations, and more. That's why it's easy to overlook the heart and soul of the brand—employees.
Here are 10 strategies that can help you bring employees into the fold and ensure sustainable success:
Recognize that employees can make or break the success of the new brand platform. Every employee is a brand ambassador. Rebranding starts inside.
Sell the change: explain the reason for the change; invite conversation. A shared goal is the essence of teamwork.
Share the process and timeline, even while keeping final assets under wraps until the relaunch. Build anticipation.
Use the brand relaunch as an opportunity to get everyone's eyes on the goal and head in the game. This is an opportune time to focus and motivate teams around the vision, mission, core values, tagline, and messages.
Lead the change:
Change leadership is the engine on the whole change process—making it go faster, smarter, more efficiently.Ð John Kotter
Keep two-way lines of communication open before, during, and after. If in-person conversations aren't possible, utilize virtual technologies to include everyone in a private, online discussion.
Work the dynamics: select and engage a few ambassadors from a variety of levels and roles—formal and informal leaders who will listen thoughtfully to concerns, answer questions, and onboard your team.
Orchestrate a launch event and include an employee welcome kit.
Keep in mind that branding is not a one-time event; it's a way of life for the team. Incorporate the brand platform into employee selection criteria, new employee orientation, goal-setting, performance appraisals, and employee recognition.
Continually recognize specific, effective brand behaviors—the things employees do that demonstrate they are living the brand values.
Rebranding
Learn the results of original research on rebranding in the Rebranding Study.