A refined, versatile logo and identity package support the renewed emphasis on quality wine production.
Scope
Craft a new brand story
Refine logo and brand presence
Create new wine labels
Align website design with branding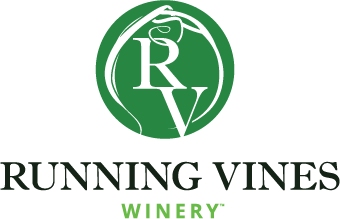 A ripe palette echoes the signature colors of grapes and vines. Evoking visions of vineyards in the sun, the colors complement the warm, accessible vibe of Running Vines' brand experience: centered around a small business, a local community, handcrafted wines, and guests that become family.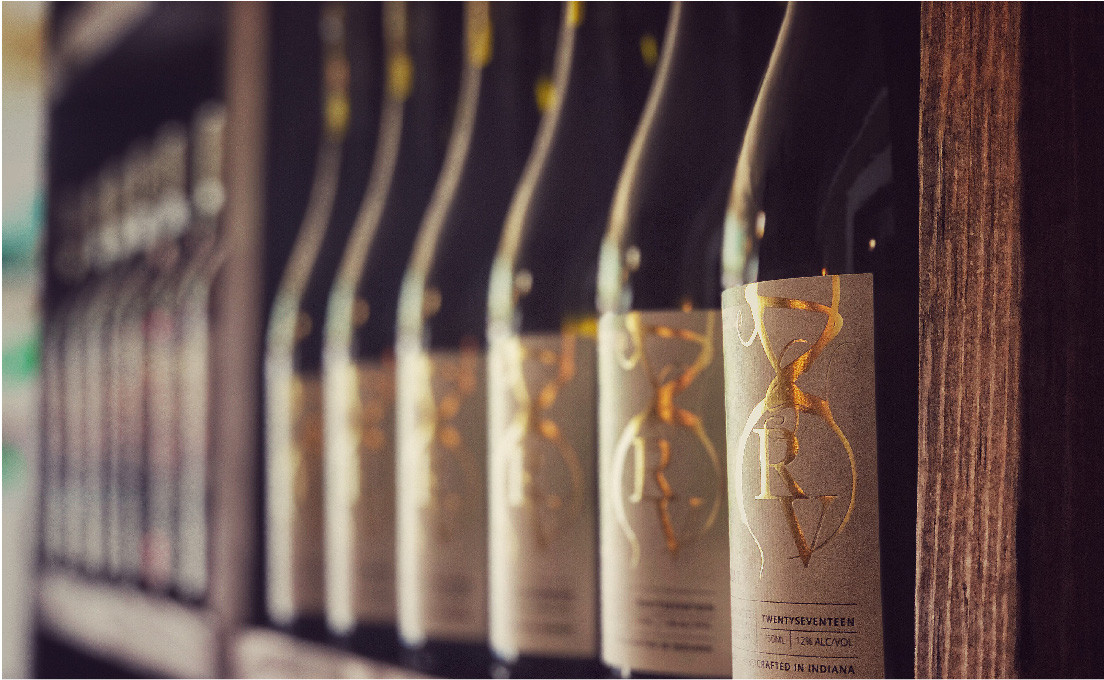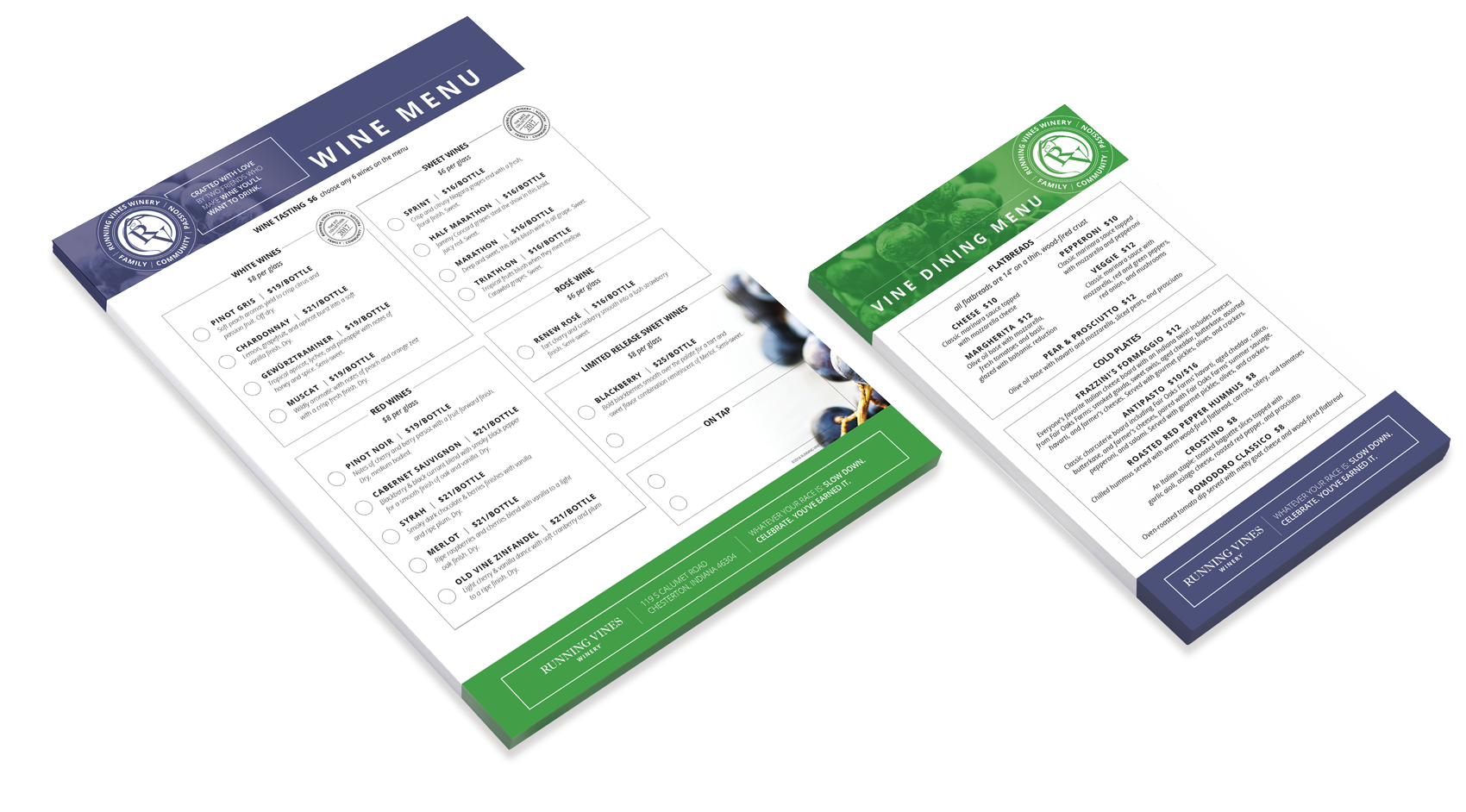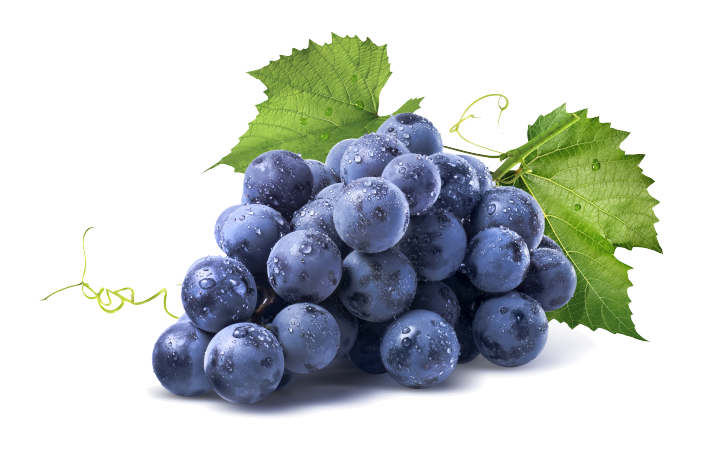 Updated collateral complements the brand relaunch and supports the new business goals of defining Running Vines as a destination. A new wine menu with polished tasting notes, a Vine Dining food menu, and elegant-but-not-fussy wine labels promote new wine releases and help influence public perception.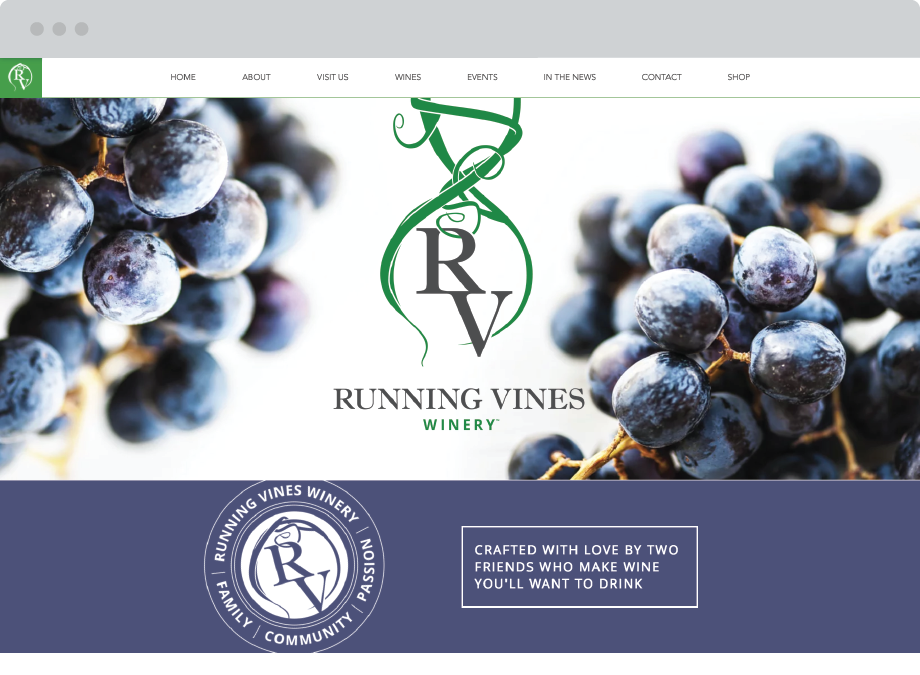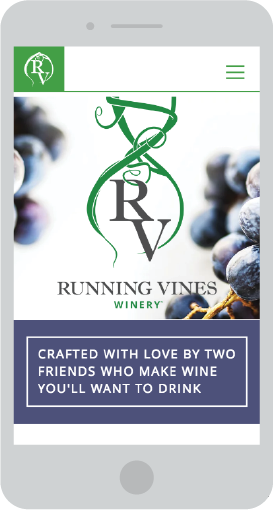 A mobile-responsive website with a rejuvenated look showcases Running Vines' brand story, wine awards, and online shopping experience.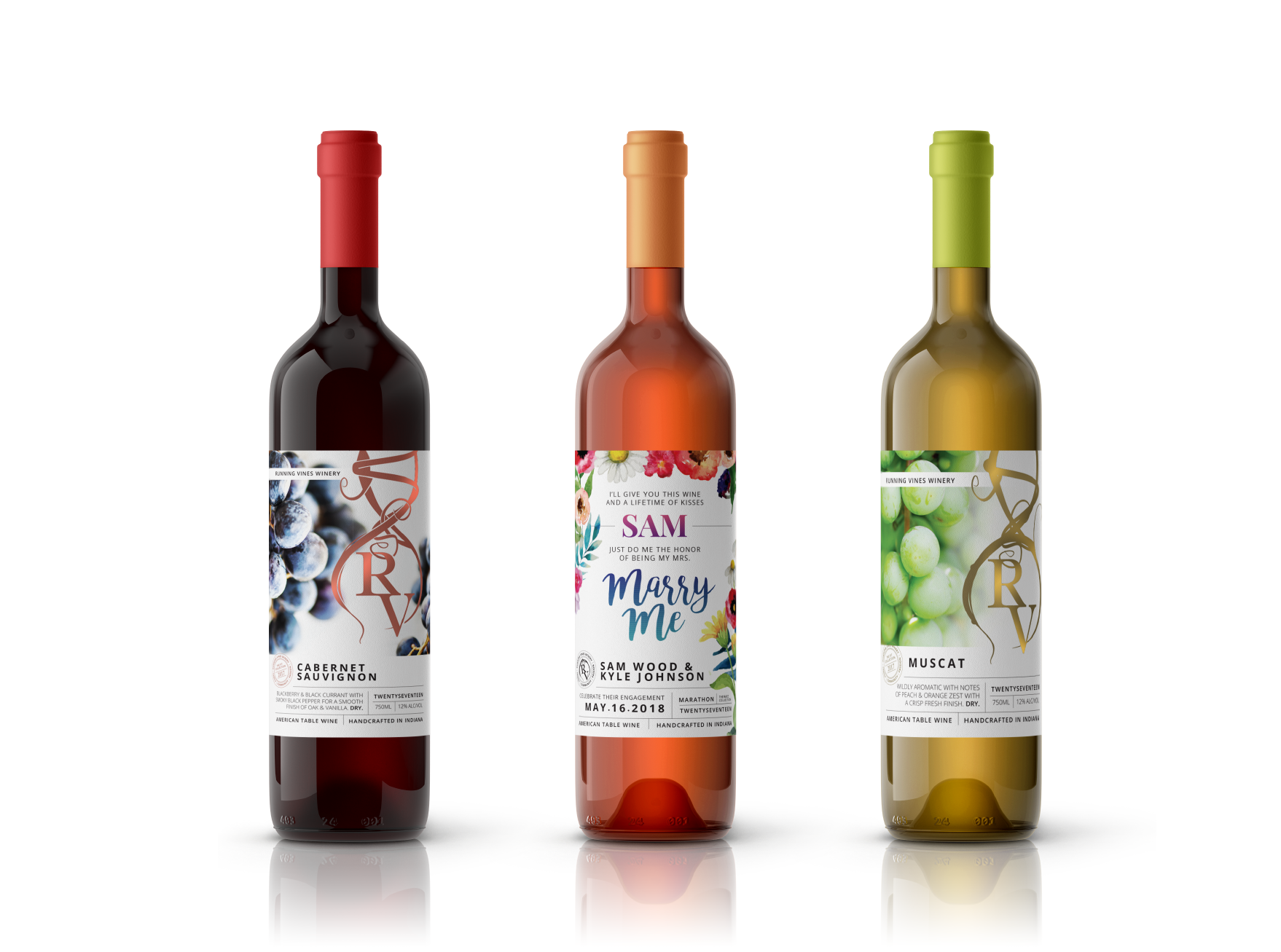 Newly designed labels use fresh, clean lines and mouthwatering visuals to complement the jewel-toned wines. Occasional personalized labels for special occasions, like this oh-so-sweet proposal, exude class while helping Running Vines keep its intimate charm. This is a winery where guests become friends, and friends feel like family.
"The Grossbauer Group helped capture the heart of what we do. The team's creativity and dedication have given us exactly what we needed, and it's been inspiring to partner with them."