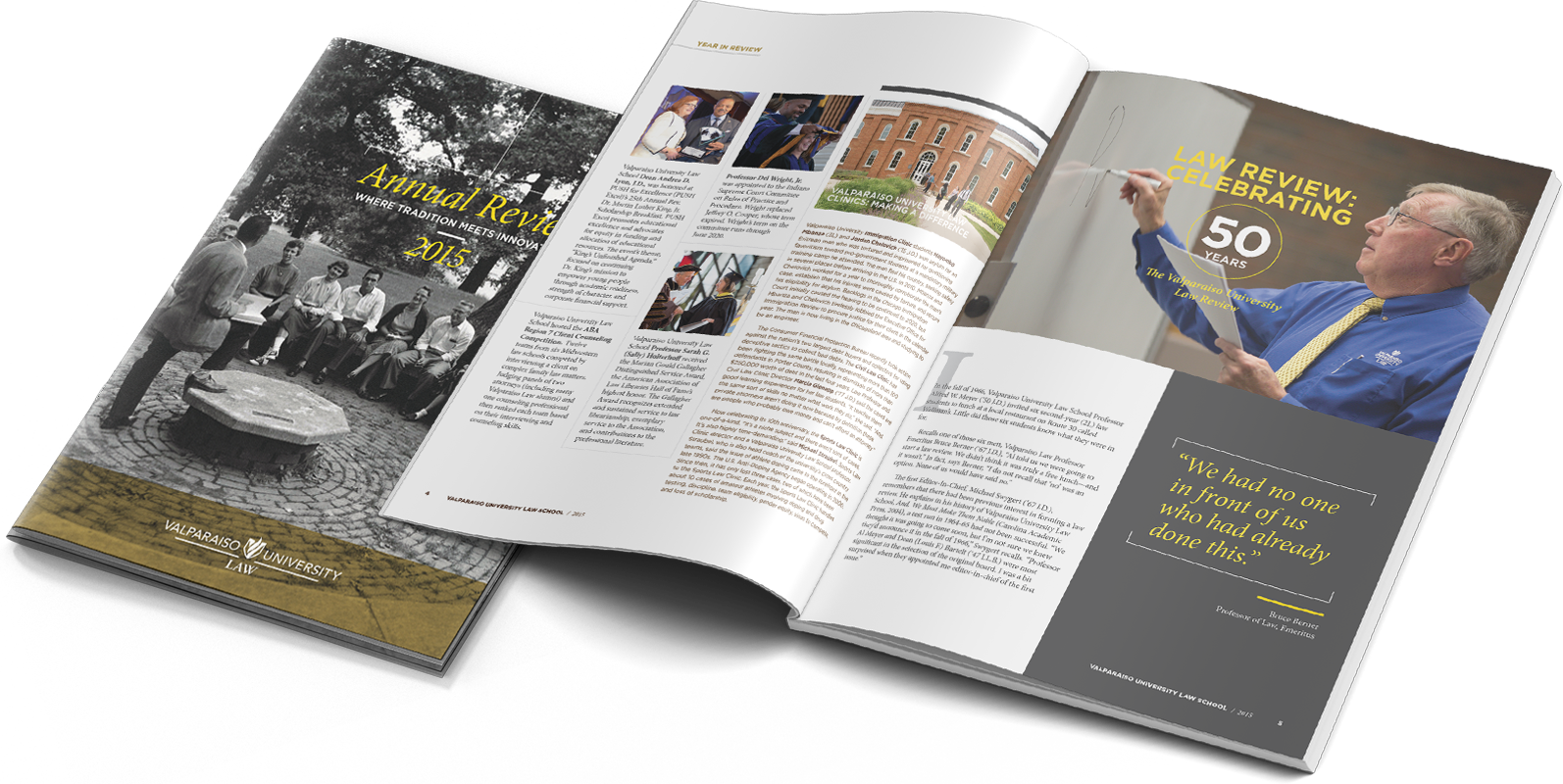 We combined historical and contemporary photographs to draw the parallel between the Law Review's original editorial board members and the great legal minds of tomorrow. We leveraged the school's existing color palette to present a serious, yet energetic look.
marketing strategies
Brand storytelling
Find then-and-now connections
Showcase defining values
Volume 1, Number 1
As Dean Louis F. Bartelt wrote in the inaugural issue, "The Law Review has made an auspicious debut." Meyer credited members of the Class of 1966 who "agitated and provided the initial impetus for the present publication." A columnist in the American Bar Association journal, Arthur John Keefe rendered his opinion that "the issue was very well done and a great credit to the editors." (Law Magazine, 1967)
"We had no one in front of us who had already done this."
Bruce Berner
Professor of Law, Emeritus
10+ Interviews
Telling a great story requires first asking great questions. Hours of focused interviews unearthed everything from angst to ambition…and the story of the first Editor-in-Chief scrounging dinner for a custodian when the two were trapped at the Law School during the blizzard of 1967.
"My experience with The Grossbauer Group was excellent. The writers and designers at Grossbauer worked very closely with our organization to understand what we needed."