Although work for each agency required a slightly different project scope, all projects were unified by a commitment to stories, statistics, and a call to action.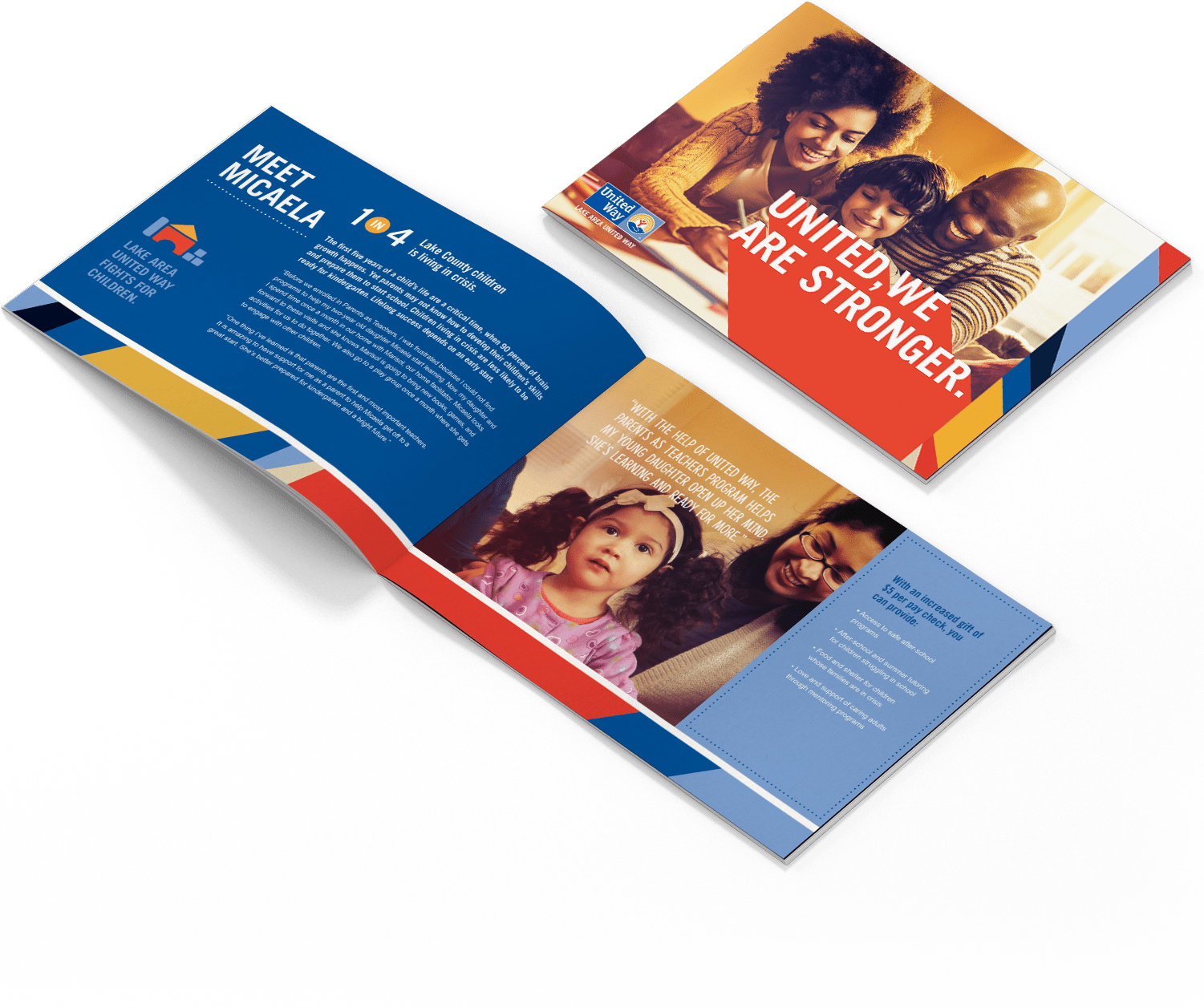 Lake Area United Way
Lake Area United Way sought our experience to create high-impact collateral to compel action and achieve their fundraising goals. By incorporating statistics to help educate their audience, each piece of designed material featured a strong call to action without losing sight of the human experience and demographic Lake Area United Way serves. By building a sustainable model, Lake Area United Way is positioned for future campaigns.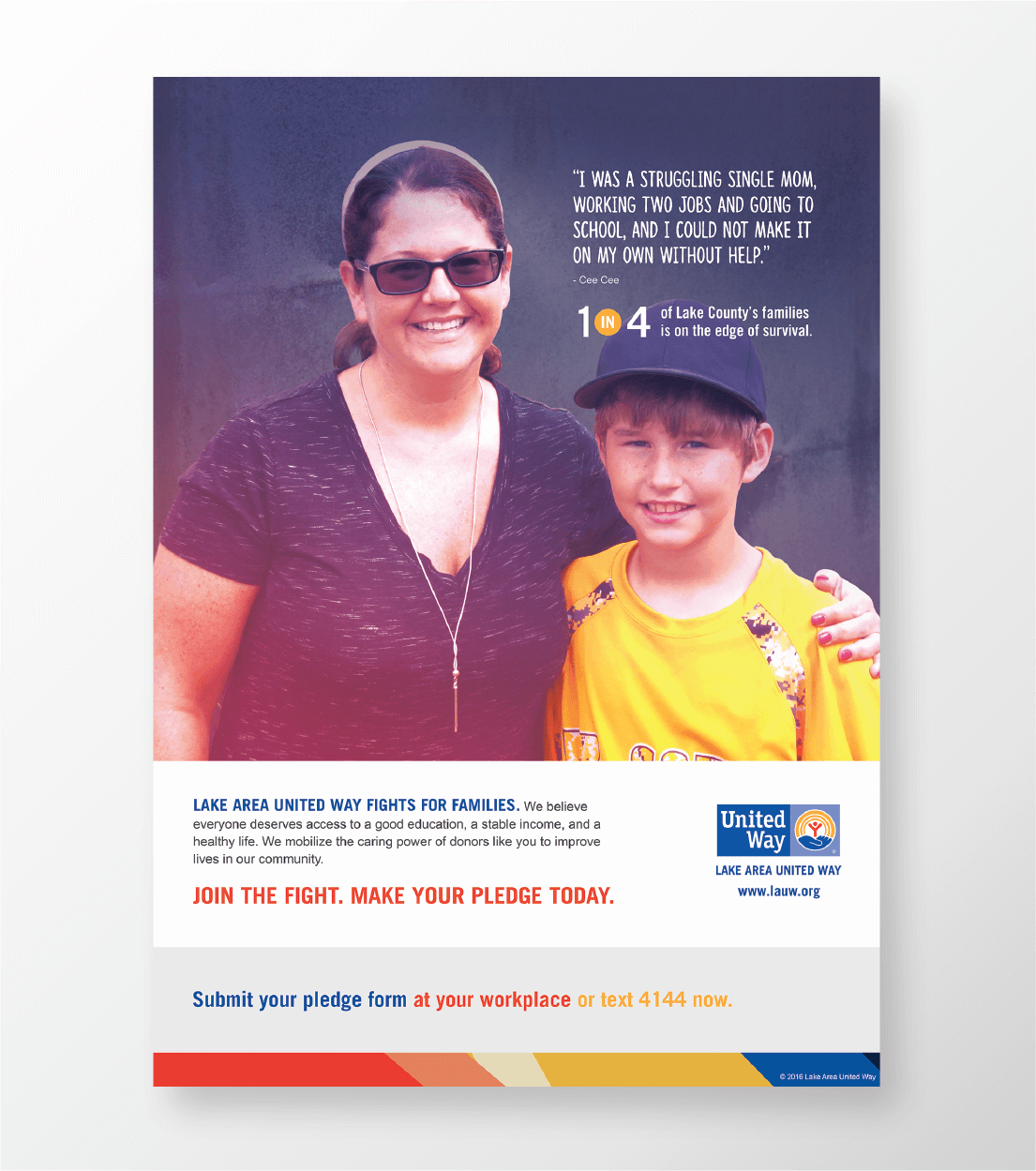 Using warm, bright colors and people-focused imagery in line with United Way branding, we infused each piece of collateral with energy and movement to invite action.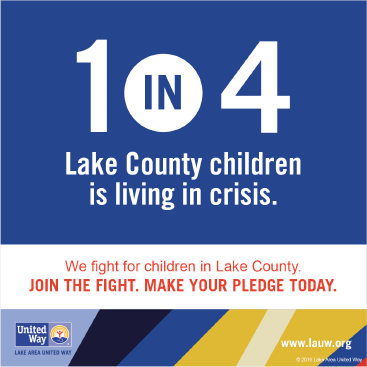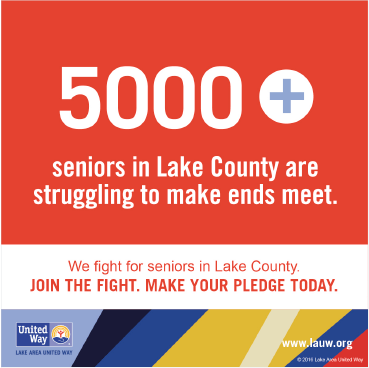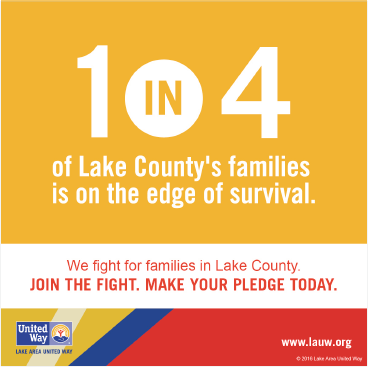 United Way of Porter County
United Way of Porter County needed to unify the public's perception of their diverse programs and partnerships. Through a communications strategy and an ongoing integrated marketing campaign including print pieces, emails, social media, and event collateral, United Way of Porter County's audience is educated about the community, informed of programs and services, and empowered to take action.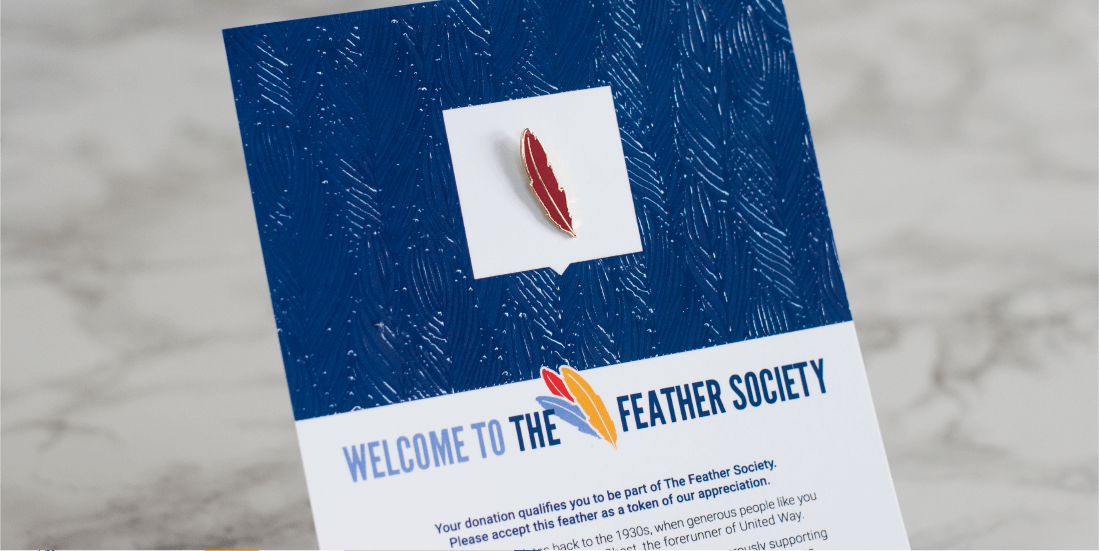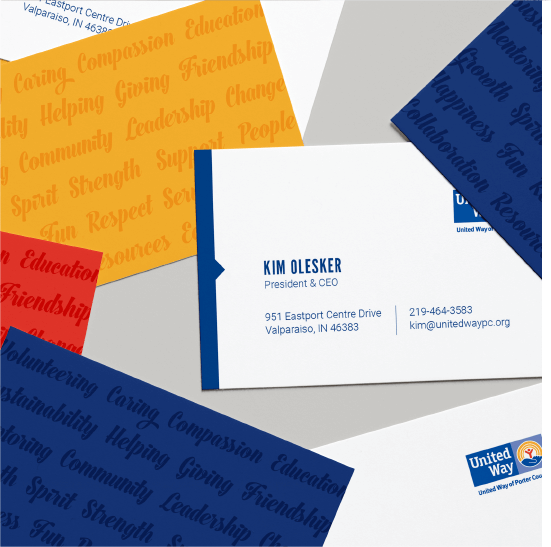 UNIFIED COLLATERAL
Customized pins and packaging meet brand standards but offer a playful interpretation of a United Way agency. Eye-catching business cards and an impact brochure unify both employee public presence and community programs.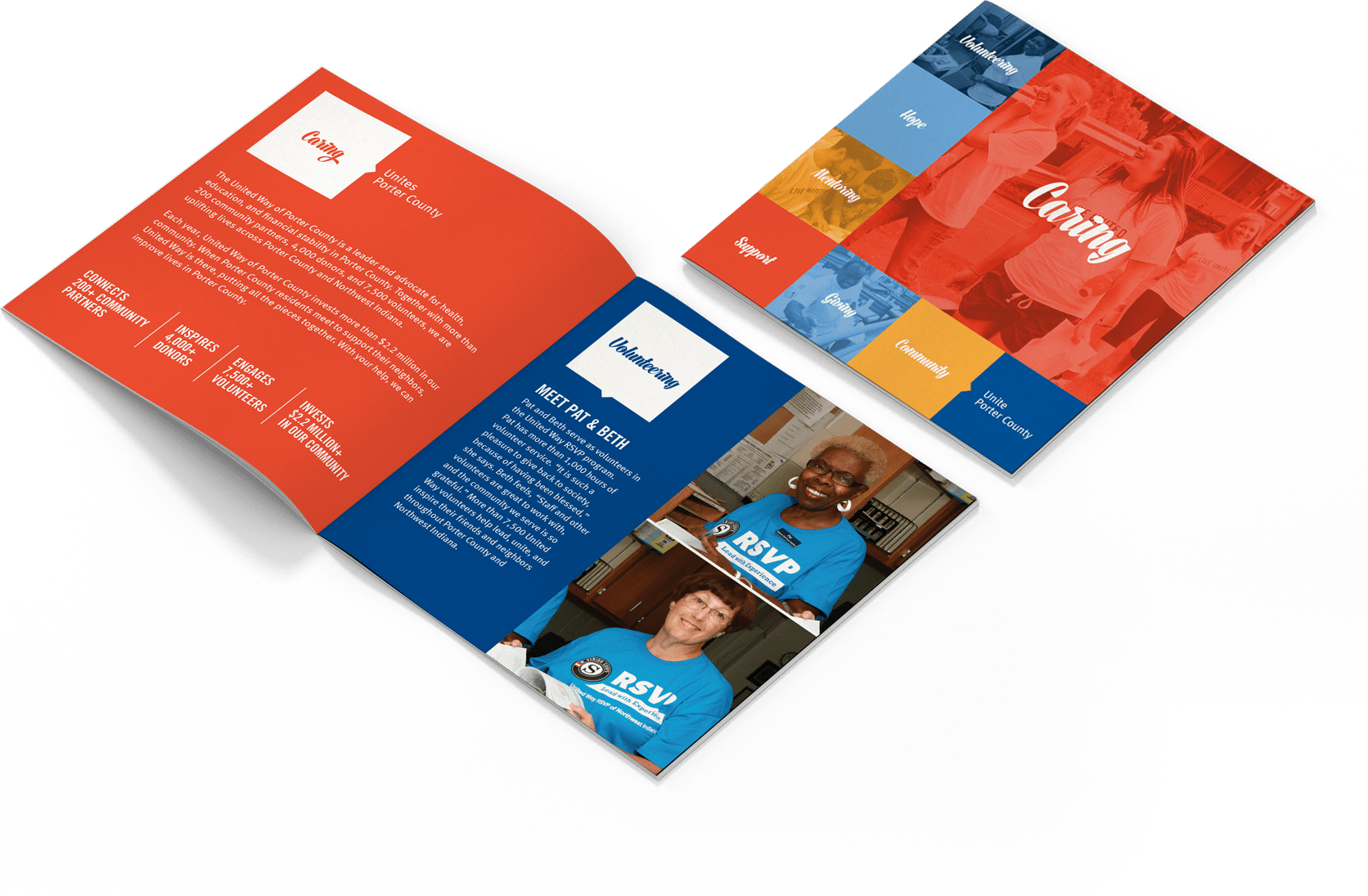 United Way of Greater Toledo
United Way of Greater Toledo sought a customized website with interactive features, intuitive navigation, and concise messaging. The website also needed to reflect the diverse and unique Toledo area.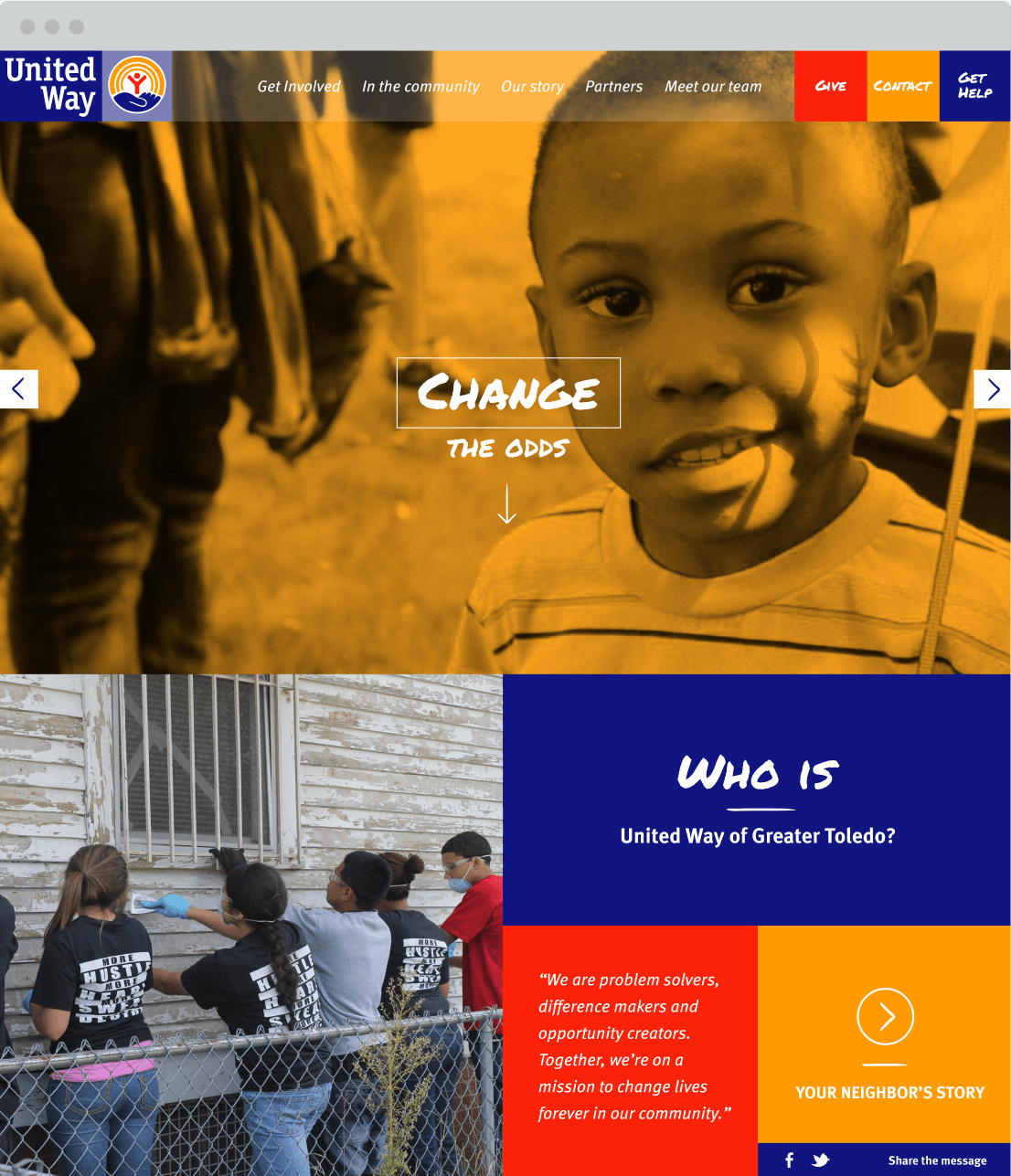 We developed an engaging user experience with clear navigation, mobile responsiveness, and a custom design.
"The team at Grossbauer is incredibly responsive and accessible. When it comes to solving problems or taking time to share ideas – they're always an email or phone call away."